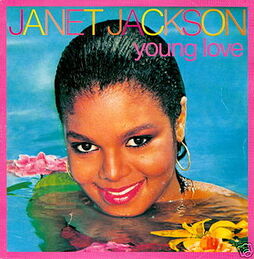 "Young Love" is the first single from Janet's self-titled debut album.
The song was written by René Moore & Angela Winbush (who also produced the song along with Bobby Watson). It became Janet's first appearance on the Billboard Hot 100 and her first top-ten R&B single.
Chart (1982)
Peak
position
U.S. Billboard Hot 100
64
U.S. Billboard Hot R&B Singles
6
New Zealand (RIANZ) Charts
16
South Africa (sales chart)
34
Ad blocker interference detected!
Wikia is a free-to-use site that makes money from advertising. We have a modified experience for viewers using ad blockers

Wikia is not accessible if you've made further modifications. Remove the custom ad blocker rule(s) and the page will load as expected.