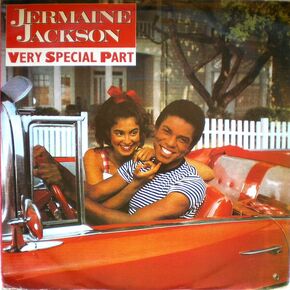 "Very Special Part" is the follow-up single from Jermaine's 9th and last album for Motown Records "Let Me Tickle Your Fancy."
The song was written by Benny Medina, Cliff Liles, Kerry Ashby and William E. Bickelhaupt.
"Very Special Part" peaked at #54 on Billboard's Black Singles chart, but missed the Hot 100.
Ad blocker interference detected!
Wikia is a free-to-use site that makes money from advertising. We have a modified experience for viewers using ad blockers

Wikia is not accessible if you've made further modifications. Remove the custom ad blocker rule(s) and the page will load as expected.