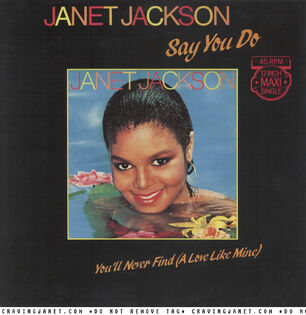 "Say You Do" was the third single from Janet's self-titled debut album.
The song was written by René Moore & Angela Winbush (who also produced the song along with Bobby Watson). The specially-remixed version of "Say You Do" appears on CD versions of the album while a shorter, slightly different version appears on the vinyl & cassette versions of the album.
The song became Janet's third top 20 R&B hit and her first top 20 dance single.
Chart (1983)
Peak
position
U.S. Billboard Hot Black Singles
15
U.S. Billboard Dance Music/Club Play
11