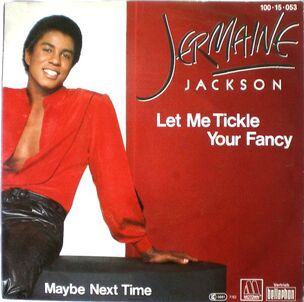 "Let Me Tickle Your Fancy" is the lead single from Jermaine's 9th and last album for Motown Records "Let Me Tickle Your Fancy."
The song was written by Jermaine, Paul M. Jackson Jr., Pam Sawyer and Marilyn McLeod. Music group Devo provided backing vocals on the song.
"Let Me Tickle Your Fancy" peaked at #18 on the Billboard Hot 100, #5 on Billboard's Black Singles chart and #24 on Billboard's Hot Dance Music/Club Play Singles chart.
Ad blocker interference detected!
Wikia is a free-to-use site that makes money from advertising. We have a modified experience for viewers using ad blockers

Wikia is not accessible if you've made further modifications. Remove the custom ad blocker rule(s) and the page will load as expected.