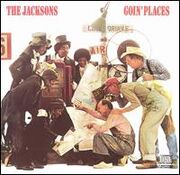 Goin' Places is the 11th album by The Jacksons that was released on October 18, 1977 on Epic Records. The album was recorded between December of 1976 to August of 1977.
Album Production\Background
Edit
Tracklisting
Edit
Album Chart Performance
Edit
Chart (1977)
Peak
position
Billboard 200
63
Billboard Top Soul Albums
11
Ad blocker interference detected!
Wikia is a free-to-use site that makes money from advertising. We have a modified experience for viewers using ad blockers

Wikia is not accessible if you've made further modifications. Remove the custom ad blocker rule(s) and the page will load as expected.