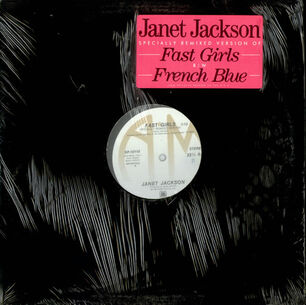 "Fast Girls" is the last single from Janet's sophomore album "Dream Street." The song was written & produced by Jesse Johnson.
The "Fast Girls" single had two different B-sides: the first B-side was "Love and My Best Friend" (from her debut album) while the second B-side was the French Blue medley of "Fast Girls" and "Pretty Boy" (which was also written & produced by Jesse).
The album version of "Fast Girls" would later be released as the B-side for her US singles "Control" and "The Pleasure Principle." Jesse's own version of "Fast Girls" was released shortly after as the B-side to his 1985 single "I Want My Girl."
Chart (1984)
Peak
position
U.S. Billboard Hot Black Singles
40
Ad blocker interference detected!
Wikia is a free-to-use site that makes money from advertising. We have a modified experience for viewers using ad blockers

Wikia is not accessible if you've made further modifications. Remove the custom ad blocker rule(s) and the page will load as expected.